Translators Ecuador has been in business for 16 years, our services have been offered locally in Ecuador and United States and around the world, we take pride in our personnel, our work and processes, we provide personalized service and give solutions to our customers' linguist and marketing needs.
We are a one-stop Linguistic and Digital Marketing Service Agency we provide translators, interpreters, transcribers, voice-over artists, software development and multilingual marketing campaigns. Our personnel is certified and accredited, our processes based on international quality standards, and our customers are recognized institutions and companies that have been with us throughout our business life. Learn about our workflow, which enhances quality results of our services which results in happy, satisfied customers.
It is important that our clients know that within the Language Services Agencies our professional translators and interpreters consider us the most reliable and with fair payment to all our collaborators, therefore we all strive to ensure that this great project has strong foundations and lasting guarantees.
OUR COMMITMENT
Our Mission and Core Values
As a Language Services Agency we make every effort to provide services where individuals and companies have no limits when communicating or globalizing their projects.
Our mission is to provide solutions so that language is not a barrier, implementing services, processes, and tools to design comprehensive language services.
Our core values are:
The trust between our clients and the agency, to offer services of excellence at the best price, with quality and processes that offer guarantee.
Preserve the transparency of our processes by basing our operations on the qualified human resource on automatic software production.
Ensure responsibility for providing backup processes, so that in adversary conditions the services maintain delivery times and quality.
To offer integrity in our processes, services and attention to our customers on the economic or commercial benefit of our business model.
Believing in transformation,which is our ability to generate positive changes in the environment in which we operate, being socially responsible.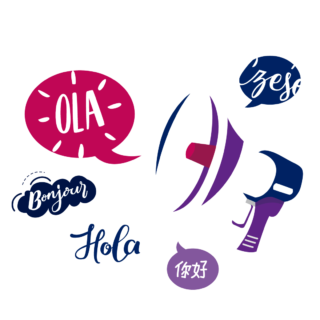 Go Global! Take your business to other parts of the world, our services will allow you to reflect your ideas in any location using the appropriate local language, culture, style and concepts of your goals.

Miguel Pantoja Shimanskii
Founder & CEO
Instant Quote
Linguistic Services